We have many international collaborators, and most recently the First Beijing International Symposium on Limb Lengthening and Reconstruction was successfully held in Beijing, 25-28 October, 2005. This meeting was organised by Beijing Institute of External Fixation Technology and was very well received.

Faculty Members of 2005 Beijing Symposium on Limb Lengthening and Reconstruction, most of whom are our long term collaborators.

Click here to view more details

---
Edmund Y. S. Chao (Ph.D)
Graduated from National Taiwan University in 1960 and trained in Virginia Polytechnic Institute and University of Iowa, Iowa City in 1970s. Prof. Chao s main interests are dynamics analysis of musculoskeletal joint system; virtual biomechanical models & visualization of musculoskeletal systems; fracture repair and limb salvage surgery; patient Functional Assessment; etc. Prof. Chao has won many important awards including John Charnley Honor Award, American Hip Society; Volvo Award, International Lumbar Spine Society; Shands Award, Orthopaedic Research Society and Kappa Delta Award, AAOS and Orthopaedic Research Society. He has served as members of many important committees over the last two decades including: US NIH Study Section Member, US FDA Orthopaedic Devices Panel Member, US National Center of Medical Rehabilitation Research Advisory Board Member, US Institute of Child Health & Reproductive Research, NIH, and National Health Research Institute, Taiwan. He has many publications, including 328 refereed journal papers, 178 book chapters and 5 Books. He is currently the professor and vice chair of research, at dept of orthopaedic Surgery, Johns Hopkins University, USA.
---
Dror Paley (MD, FRCSC)
Received his medical trainings in University of Toronto in 1975, Dror has received training in USA, Italy and Russia before he becomes a world famous specialist Ilizarov surgeon. He is currently Professor of Orthopaedic Surgery at University of Maryland School of Medicine and Director, Rubin Institute for Advanced Orthopedics, Sinai Hospital and Co-Director, International Center for Limb Lengthening, Sinai Hospital Chief, Pediatric Orthopaedics, University of Maryland. Dror has clinical and research interests in Ilizarov techniques, and has published extensively including 91 articles; 25 book chapters and 5 books. His book Principles of Deformity Correction is one of the must read book for people studying Ilizarov techniques. Dror is a talented surgeon, who speaks 6 languages, including English, French, Hebrew, Italian, Russian, Spanish and travelled to more than 45 counties to give instructional lectures on Ilizarov techniques.
---
Vladimir I. Shevtsov
Professor Vladimir I. Shevtsov is Doctor of Medical Sciences, Honored Scientist of the Russian Federation, Corresponding Member of the Russian Academy of Medical Sciences, Academician of the Russian Academy of Medical and Technical Sciences. He is one of the first disciples of the world-known orthopaedic surgeon - academician G.A. Ilizarov. He is currently General Director of the Russian Ilizarov Scientific Center for Restorative Traumatology and Orthopaedics (Kurgan, Russia). Graduated from Orenburg Medical Institute Russia in 1960s, he worked as a surgeon in Kargan region before received his PhD in 1977 and Doctor of Medicine degree in 1987. Prof. Shevtsov has been working at the Faculty for Training on the Ilizarov method from 1992, where he teaches more than 6,000 national and foreign specialists. He taught study and application of the Ilizarov methods in many countries including USA, UK, Italy, Germany, Japan, South Korea, and so on. He serves as members of many international societies and editorial boards, and he reveived many international medals and awards for his scientific and clinical work on Ilizarov methods.
---
Rainer Baumgart
Professor Baumgart is a senior staff surgeon at the Center of Limb Lengthening and Reconstruction, Department of Surgery, Ludwig-Maximilians-University of Munich, Germany. He graduated from Technical University of Munich in 1981 with MSc in Engineering and School of Medicine, Ludwig-Maximilians-University of Munich in 1985 with MD degree. His main clinical and research interests are clinical applications of Ilizarov techniques for leg lengthening and reconstruction. He has developed a fully implantable, programmable distraction nail for limb lengthening and deformity correction. Prof. Baumgart has many publications and received several awards for his pioneer work.
---
Michael D. Laverick (MD, FRCS)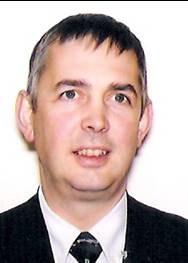 Mr. Laverick is a consultant orthopaedic surgeon at Ulster Hospital and Musgrave Park Hospital, Belfast, U.K. He received his undergraduate medical training at Queen's University Belfast Ukin 1978 and postgraduate orthopaedic training in limb reconstruction in Lecco, Italy in 1992 and Baltimore USA in 1995. He has clinical responsibilities and interests in children fractures, periarticular fractures of the long bones and compound tibial trauma; reconstructive surgery for post -traumatic limb deformity and shortening in adults; treatment of non unions including infected non-union and osteomyelitis; management of congenital and acquired limb deformity in children. Mr. Laverick currently serves as honorary secretary of the British Limb Reconstruction Society and he is involved in the teaching of limb reconstruction techniques in the UK and in Europe. He is responsible for organising the advanced limb reconstruction courses at the Royal College of Surgeons of Edinburgh and an examiner for the FRCS Fellowship in Orthopaedic Surgery.
---
Dr. Gang Li (MBBS, DPhil-Oxon, PGCHET)
Gang Li received his BMed in China (1985-1991), and served as a military surgeon in Beijing 301 Hospital (1991-1993) before he moved to England in 1993. He graduated from University of Oxford Medical School (1997) with a D.Phil. degree on studies of biological mechanisms of distraction osteogenesis. After post-doctoral training at the MRC Bone Research Laboratory in the University of Oxford, he took up a lectureship (1998) and a Senior Lectureship (2001) in the School of Medicine, Queen's University Belfast. Dr. Li is currently a Reader and principal investigator at the Department of Trauma and Orthopaedic Surgery, Queen's University Belfast, U.K. His main research interests are on biological mechanisms of distraction osteogenesis and fracture healing, skeletal tissue engineering and stem cell biology. He has published more than 40 peer-reviewed papers, 6 book chapters on distraction osteogenesis, fracture repair and bone biology. He is currently Board of Directors, Chairman of Nomination Committee of International Chinese Hard Tissue Society, Honorary Treasurer of British Orthopaedic Research Society and a Member of Editorial Board, Calcified Tissue International. He is an active member of ASBMR, ORS, ISFR, ISCT, BORS, BAT and ICHTS. Since 2003, Dr. Li has been appointed as Honorary Professor for Jilin University, PR China, and Honorary Senior Consultant for Beijing Institute of External Skeletal Fixation Technology, PR China.